THE BORDERLINE EXHIBITION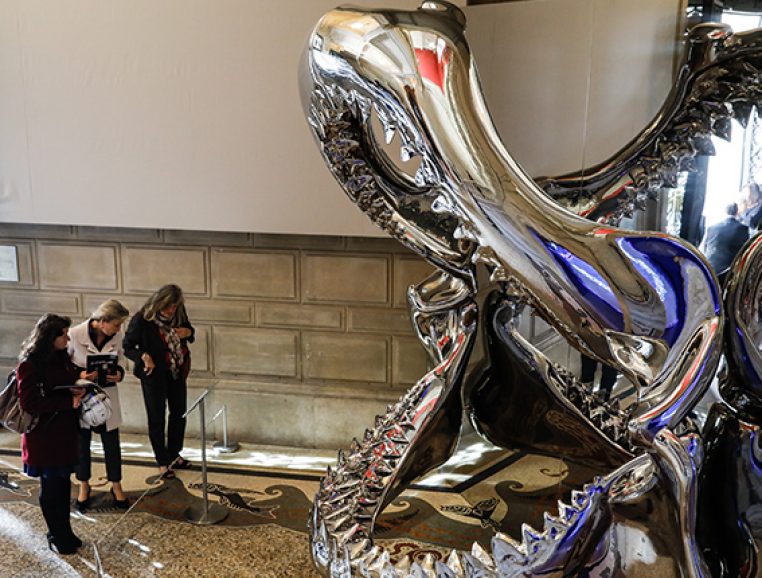 The Oceanographic Museum of Monaco presents the monographic exhibition Borderline, by artist Philippe Pasqua.
His large-scale works, most of which are made to order, will be juxtaposed with the museum's legendary collections to give rise to a unique dialogue.
The art of Philippe Pasqua plays with limits. It nudges boundaries, pushes frontiers and frees itself from them. His work, violent and immodest, is in equal parts troubling and fascinating, and confronts visitors with the dilemma of whether to soak up the work or look away, a reflex more from defence than from indifference.
"Philippe Pasqua questions, interrogates and disturbs but never leaves visitors indifferent. It is the ideal detonator to shock people into awareness of marine and land life",  in the words of Robert Calcagno, Managing Director of the Oceanographic Museum.
The artist was charmed by the architecture of the Oceanographic Museum and supports its cause, and has created an exhibition in the museum's image, sincere and plural. 
Twelve large-scale works, including seven original creations, are displayed all across the Museum – from the forecourt to the panoramic terrace, via the Le Rocher cliff, overlooked by the century-old building.
CHALLENGING MAN'S RELATIONSHIP WITH NATURE
For Philippe Pasqua, his taste for large-scale works is juxtaposed with his attraction to the most vulnerable and profound things. Cracks and splinters are shown in size XXL. The artist is instinctive and does not think through his work, giving visitors carte blanche to interpret them, as he believes that art transcends the verbal and the visual."The beautiful part is the evocative power of it", he admits. The beauty of a work of art lies in the emotion it generates, the way it speaks to the heart.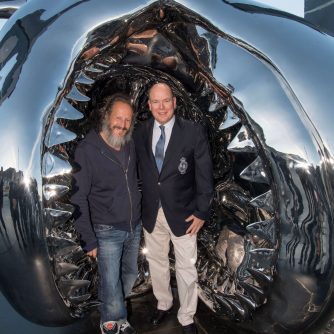 The solution is in every one of us
The artist expresses his full sensitivity here and questions the public on their relationship with nature, death and rebirth.
 "Using these cherished items, he plays with the ambiguous relationship that mankind maintains with the marine world, somewhere between fear and fascination, to confront the public with the current challenges of protecting biodiversity", adds Robert Calcagno.
These ecological challenges, which have been an integral part of the Museum's identity since it was founded, can be found in these creations.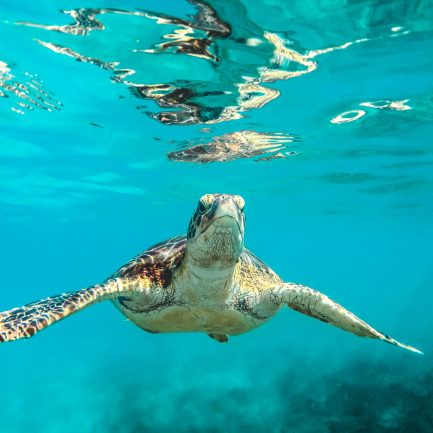 The Odyssey of Sea Turtles