Accessible from the aquarium, this open-air facility takes you on the fabulous journey of the sea turtles.
In the wake of these great migratory birds, you will be made aware of their fragility and will be able to become an actor in their protection.
INCREASE AWARENESS TO PROTECT​
From their life cycle to the threats to their existence, from the magic of egg-laying to the actions taken to preserve them, the great adventure of marine turtles is told at the Oceanographic Museum, in an open-air area. This space opens a field of discovery, sharing and commitment in favour of marine turtles.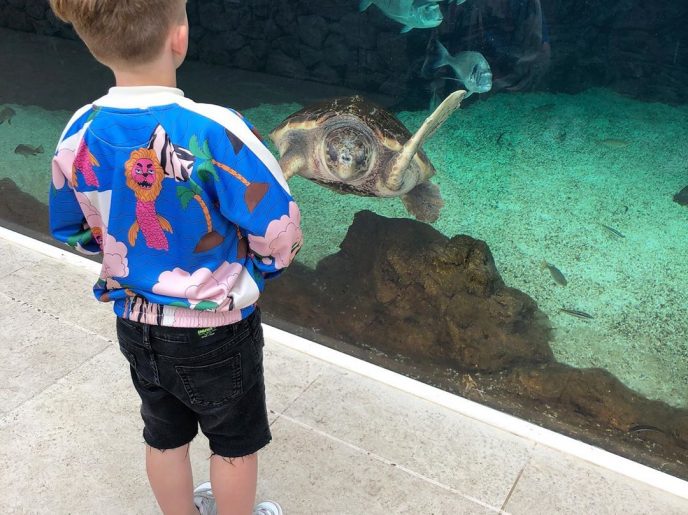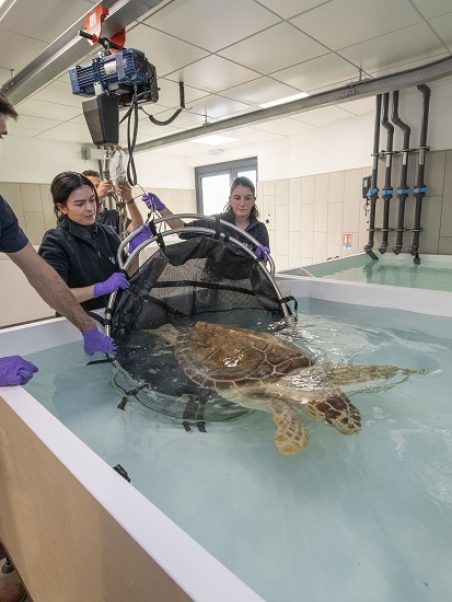 WHERE DO OUR "PATIENTS" COME FROM?
— The Institute and the Principality are doing their part
The Monegasque Marine Species Care Centre (CMSEM) is the heart of our
new action and awareness-raising mechanism. Large pearls are cared for there,
seahorses… but also sea turtles. The most common injuries include:
accidental entanglement in fishing nets, snagging on marine debris, cracked carapace, ingestion of plastic or hooks…
Qualified to handle these protected species, our caretakers work in collaboration with specialized veterinarians and the French and European networks of care centers dedicated to marine turtles. This is an opportunity to contribute to study programs on the biology of these species, their behaviour and their environment.
WHERE DO OUR "PATIENTS" COME FROM?
The CMSEM cares for turtles collected directly from the sea, on the Monegasque coastline or nearby. They can also be entrusted to us by other care centres that are saturated at the time of treatment. The Oceanographic Institute collaborates in particular with the Réseau des Tortues Marines de Méditerranée française (RTMMF), a network managed by the Société herpétologique de France, and the Centre d'études et de sauvegarde des tortues de Méditerranée (CESTMed) in Le Grau du Roi. All users of the sea (public authorities, boaters, divers, fishermen…) are invited to alert us in case of encounter with a marine animal in distress.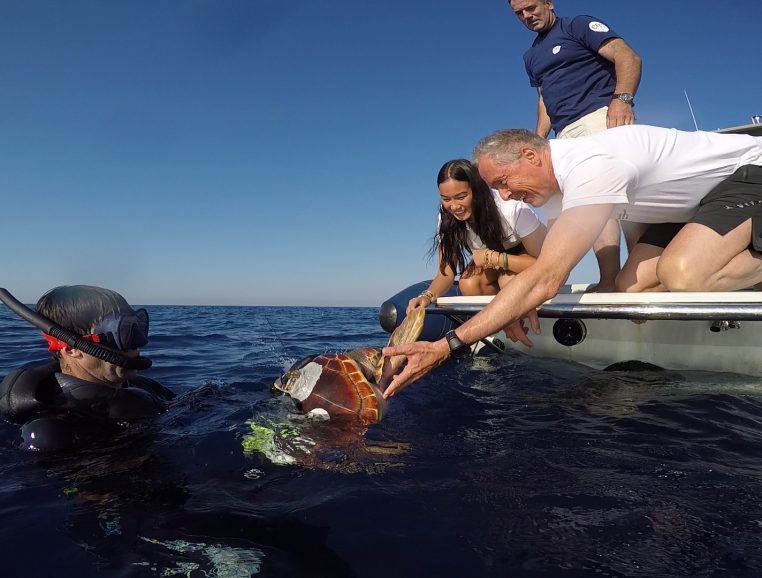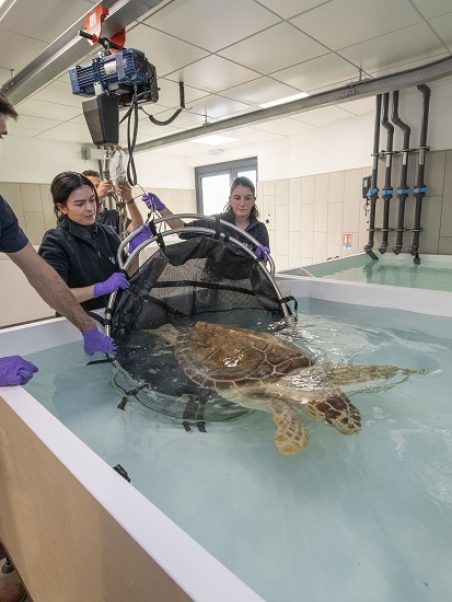 Before returning to the open sea, the turtles that will be treated will pass through a 160m3 rehabilitation basin, located in the open air, to ensure their ability to return to the sea (feeding, swimming…). Some of them will be equipped with a "high-tech backpack" full of sensors. This scientific device will make it possible to collect essential data on their movements, behaviour and feeding areas.
The public will be able to follow the itinerary of the rehabilitated turtles online. By contributing to their survival, but also to a better knowledge of their life cycle, the CMSEM participates directly in the protection and conservation of these endangered species.
Download our complete file
"Let's protect sea turtles
with the Oceanographic Institute "