Le Musée océanographique de Monaco est ouvert tous les jours de la semaine. 
Les occasions ne manquent pas pour partir à la découverte des fonds marins !
Le Musée n'est fermé que le week-end du Grand Prix de Formule 1 de Monaco (fin mai) et le jour de Noël (25 décembre).
| Janvier | Février | Mars | 10h00 à 18h00 |
| --- | --- |
| April | May | June | 10:00am to 7:00pm |
| July | August | 9:30am to 8:00pm |
| September | 10:00am to 7:00pm |
| October | November | December | 10:00am to 6:00pm |
Adulte (à partir de 18 ans) : 16€ 
Etudiant (carte valide) : 10€ 
Enfant : (4 à 17 ans inclus) : 10€ 
Personne en situation de handicap : 7€
Votre billet vous donne accès à la totalité des espaces : aquarium, musée, expositions permanentes et temporaires, ainsi qu'à notre nouvel espace de visite "L'Odyssée des tortues marines", en partie situé en plein air.
Certaines de nos animations sont gratuites : pour les autres, vérifiez leur disponibilité au moment de l'achat des billets ou sur place.
Nous proposons également des billets jumelés (avec le Palais Princier, le Jardin Exotique, le Jardin Animalier ou les Collections de voitures des Princes de Monaco…) : consultez les tarifs dans la brochure sur le lien ci-dessous.
Vos billets peuvent être achetés en ligne ou en caisse, sur place.
A bientôt au Musée océanographique !
La visite du Musée est une invitation au voyage et à l'exploration inégalée.
Pour se faire dans les meilleures conditions en période de crise sanitaire, découvrez les nouvelles règles de visite et achetez votre billet en ligne.
Partez à la découverte du Musée depuis votre salon !
Grâce à une déambulation en caméra haute définition à 360°, découvrez les ambiances de notre somptueux bâtiment !
Au rez-de-chaussée, goûtez à la majesté de nos salles : Hall Princesse Alice, Salon d'Honneur, Salle de Conférence. Au premier étage, explorez le plus grand cabinet de curiosités dédié à l'océan du monde, Oceanomania, l'espace interactif Monaco et l'Océan et la Salle de la Baleine.
Au dernier étage, profitez du restaurant la Terrasse, de l'Ile aux tortues et de l'aire de jeux avec vos enfants.
Dans les profondeurs du Musée vous attendent des aquariums grandioses des mers Méditerranée et tropicales ainsi que le tout nouvel espace L'Odyssée des Tortues Marines, en partie en extérieur.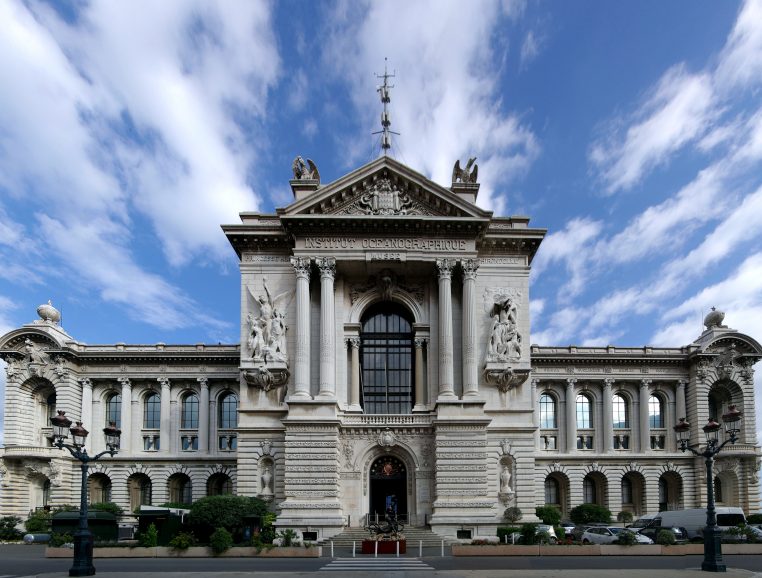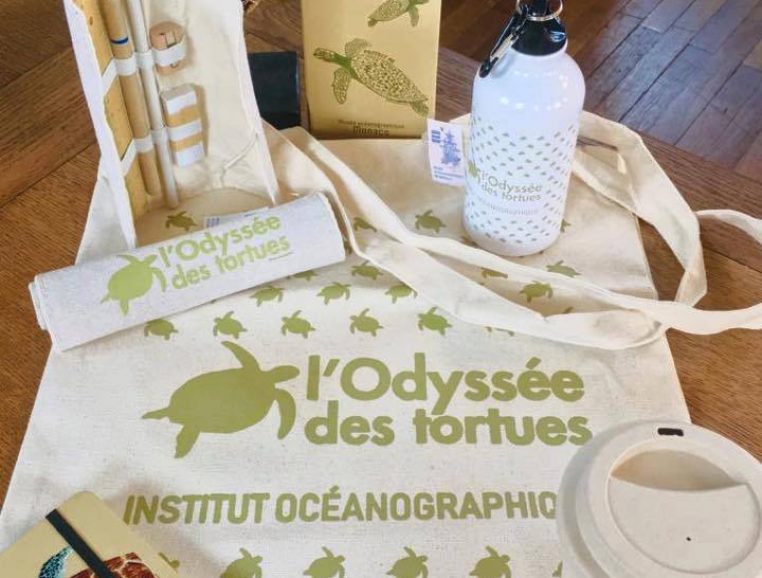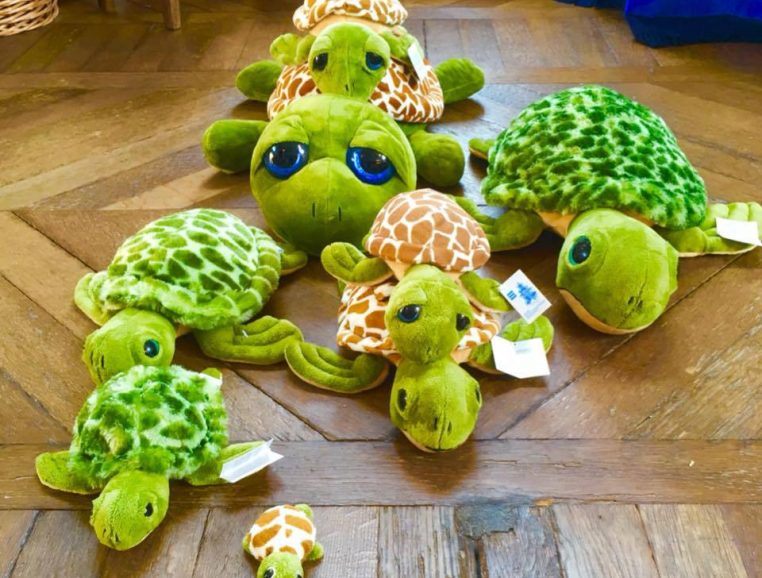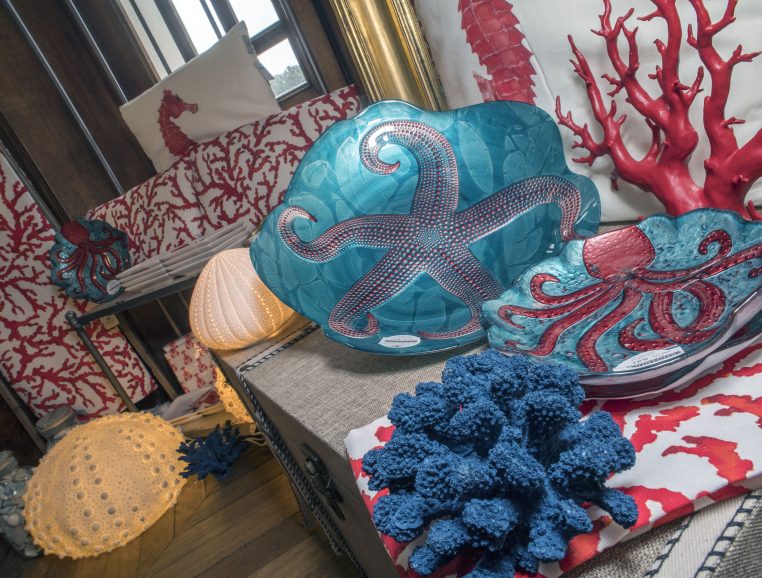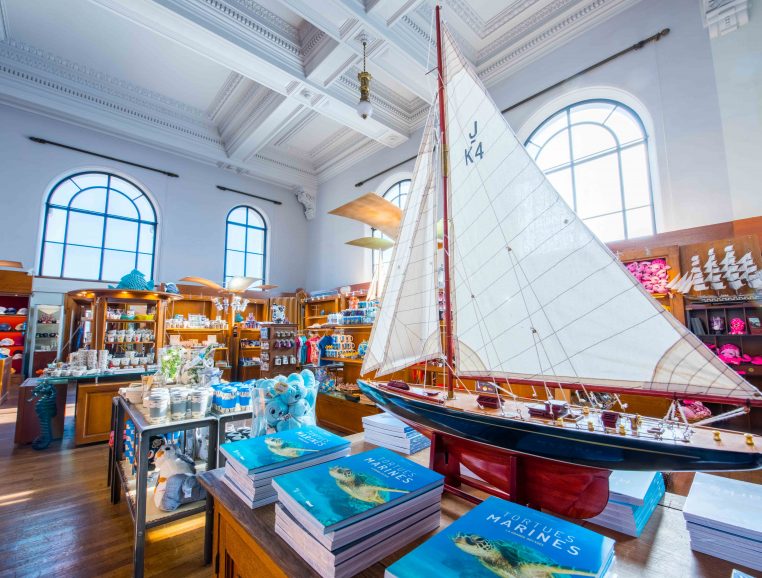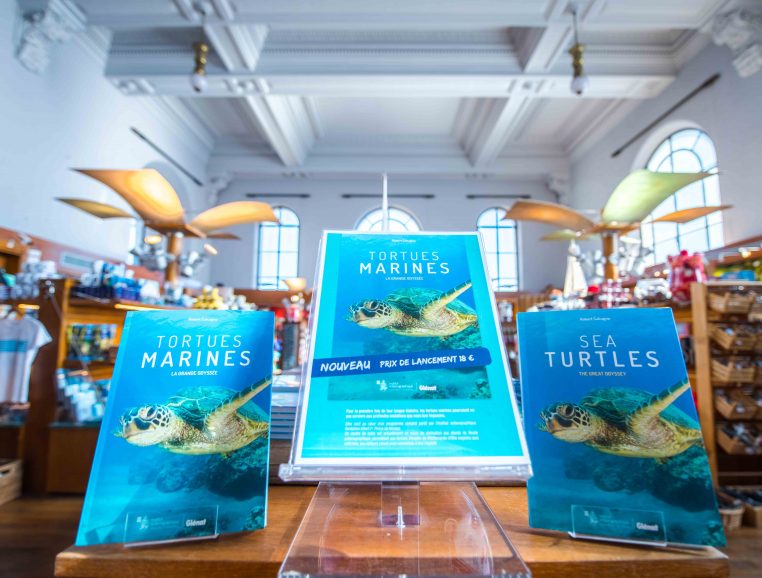 UNE Boutique engagée pour PROLONGEr VOTRE VISITE

Découvrez la gamme d'objets personnalisés conçus et sélectionnés pour vous dans une optique de durabilité et de réduction des emballages :
Des livres
Des jouets
Des peluches
Des T-shirts et textiles…
L'engagement de notre boutique est d'éliminer la quasi-totalité des emballages plastiques. Nous avons très largement développé notre ligne "BIO". Trois nouvelles gammes de peluches en coton organique et issues du recyclage des bouteilles en plastique seront bientôt présentes en boutique. Nous attendons une nouvelles gamme de jouets personnalisés en papier. Alors, plus que jamais, venez découvrir notre boutique engagée !
THE RESTAURANT "La Terrasse"
You are on the roof-top terrace of the Musée Océanographique: Observation point between the sky, the earth and the sea, it is also the highest point of the Museum – and of Monaco – at 85 metres above sea level… You can enjoy a meal at the restaurant La Terrasse or just have a drink in the Lounge area…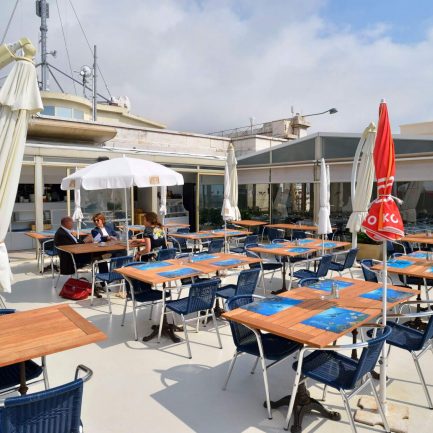 Le Musée se visite de 9 mois à 99 ans !

No, including small dogs in transport bags. Only guide dogs for the blind are allowed. We do not have a kennel; there is however one that can look after your pet only a few metres from the Museum.
Only level -1 is accessible via the stairs. The other floors and rooms in the Musuem are accessible by lift.
You can choose how to organise your day. The Palace is 5 minutes' walk from the Museum.
No, and e-tickets may also not be purchased by giving the reference of the holiday vouchers.