The Musée Océanographique de Monaco is open every day of the week. 
There are plenty of opportunities to come and explore the sea bed!
The Museum is only closed for the weekend of the Monaco Formula 1 Grand Prix (end of May) and on Christmas Day (25th December).
| Janvier | Février | Mars | 10h00 à 18h00 |
| --- | --- |
| April | May | June | 10:00am to 7:00pm |
| July | August | 9:30am to 8:00pm |
| September | 10:00am to 7:00pm |
| October | November | December | 10:00am to 6:00pm |
With your ticket you have access to all areas of the Museum: aquarium, Museum, permanent and temporary exhibitions, as well as our brand-new new area "The Odyssey of Sea Turtles", which is partly outdoors.
Some of our activities are free-of-charge: for the others, check the availability when you buy your tickets or directly at the Museum.
We also offer multi-pass deals (with the Prince's Palace, the Exotic Garden, the Animal Garden or the Princes of Monaco's car collections…): check the prices in our brochure by clicking on the following link.
See you soon at the Musée Océanographique 
HOW DO WE GET TO THE MUSEUM?
Come and discover the Museum in just a a few clicks!
On the ground floor, you can discover the majestic rooms: Princess Alice Hall, VIP Lounge, Conference Room. On the first floor, explore the biggest cabinet of curiosities dedicated to the world's oceans, Oceanomania, the interactive Monaco and the Ocean area and the Whale Room.
On the top floor, enjoy the Terrasse resturant, Turtle Island and the children's play area.
In the Museum basements, vast aquariums await you, to explore the Mediterranean and tropical seas, as well as the brand new Odyssey of Sea Turtles, which is partly outdoors.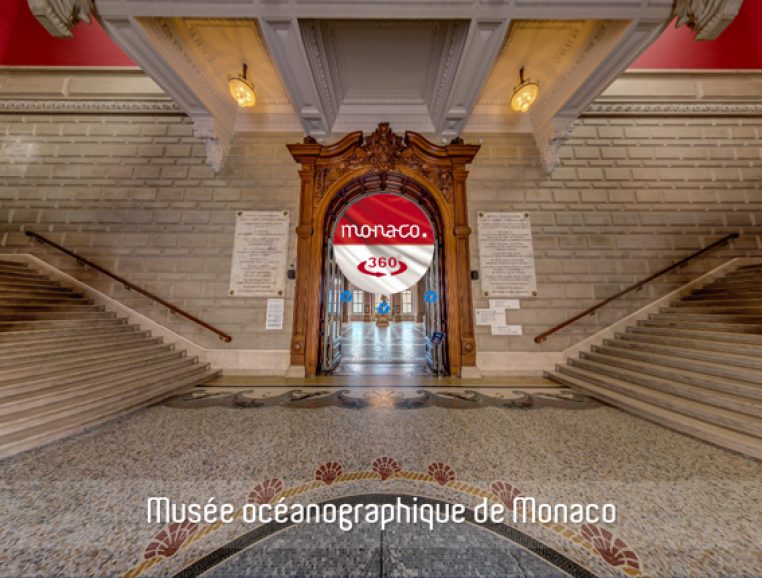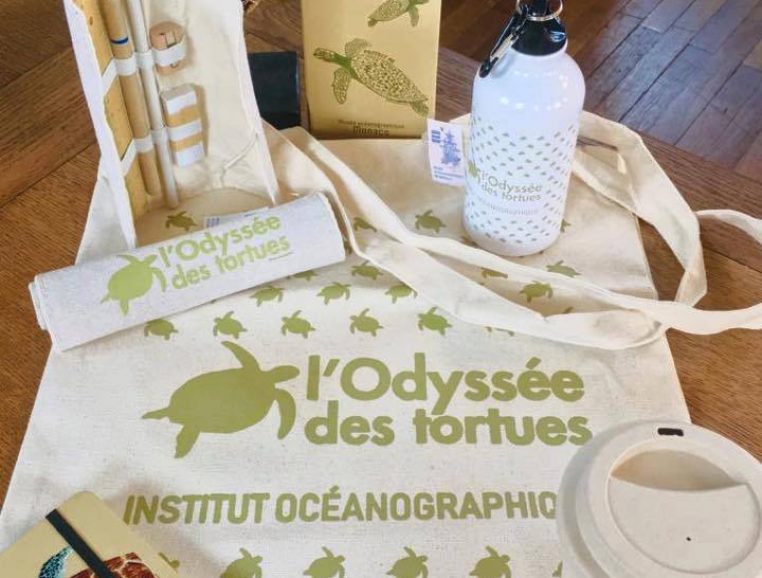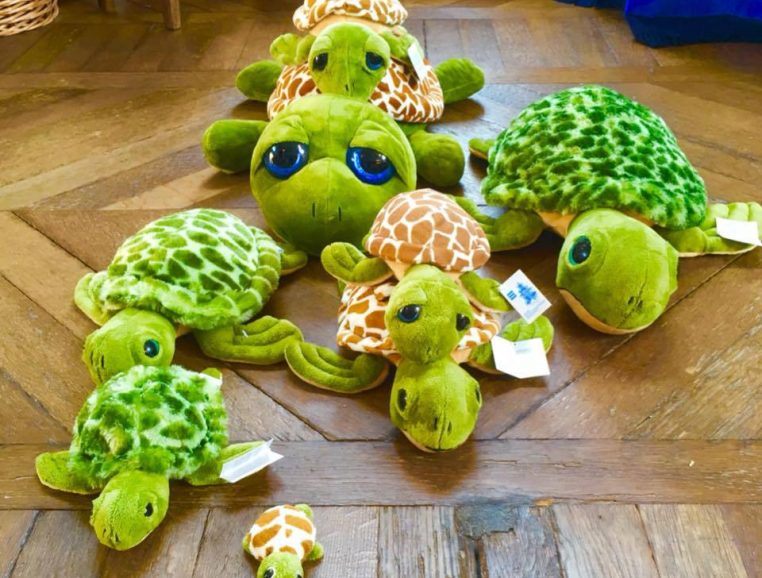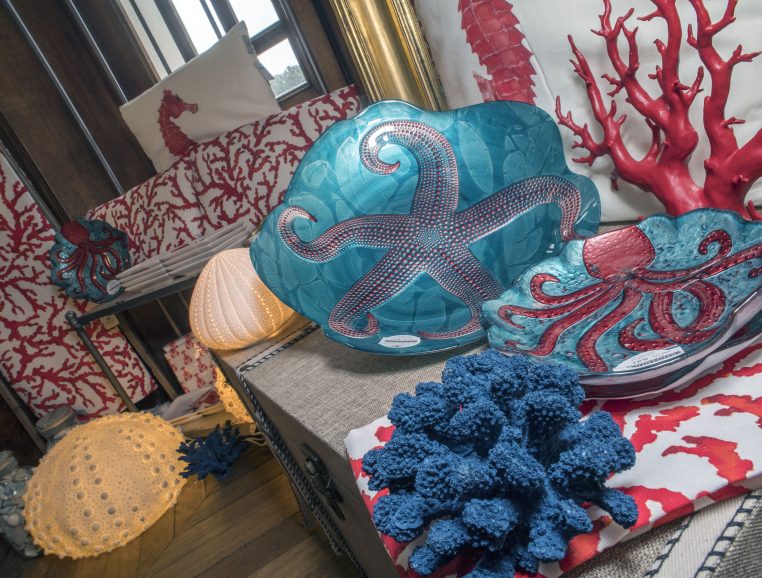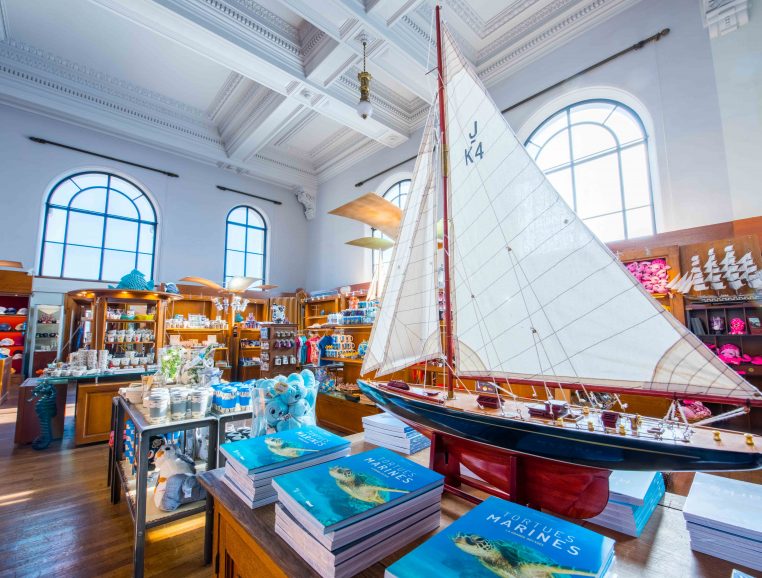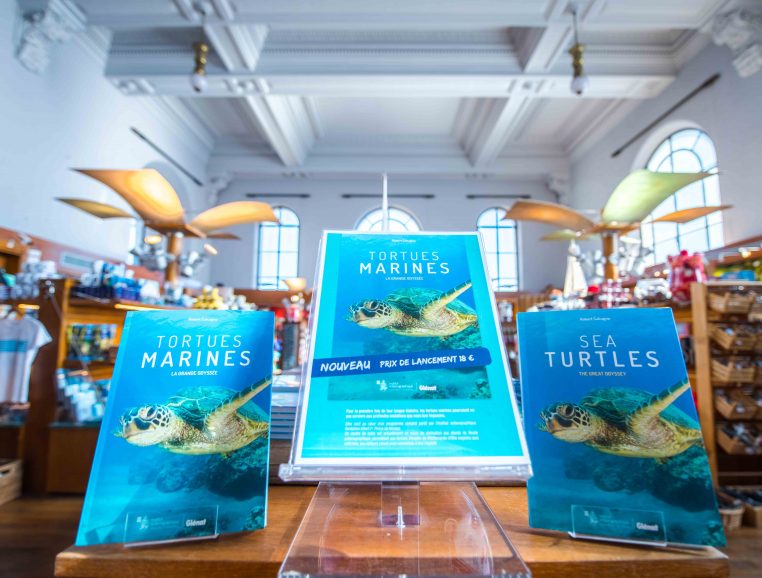 Extend your visit with a trip to the Gift Shop
Discover a range of custom items designed and selected for you by the Musée Océanographique
Eco-friendly products/li>
Books
Toys
Soft toys
T-shirts
THE RESTAURANT "La Terrasse"
You are on the roof-top terrace of the Musée Océanographique: Observation point between the sky, the earth and the sea, it is also the highest point of the Museum – and of Monaco – at 85 metres above sea level… You can enjoy a meal at the restaurant La Terrasse or just have a drink in the Lounge area…