Take advantage of your visit to explore all the areas of the Museum, take part in our activities, take the time to discover our collections or our temporary exhibitions.
The ticket also gives you access to the aquariums, the new Sea Turtle Odyssey and the Terrace.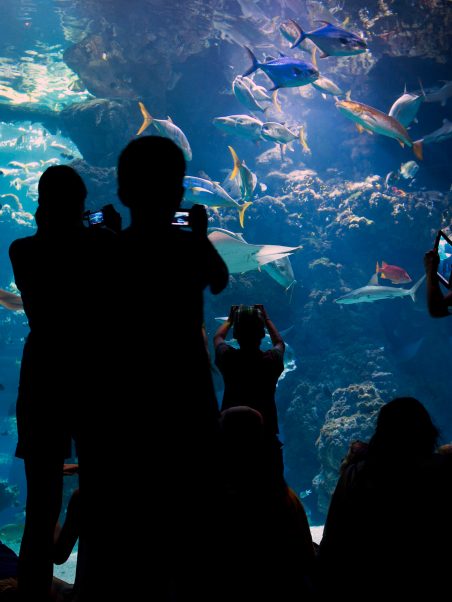 This
until 29/08/2021, take advantage of our WEB EXCLUSIVE* offer

Visit the Oceanographic Museum in the morning or at the end of the day and get a 20% discount on adult and child tickets purchased only on our online ticketing service for admission before 11am or after 5pm.
WEB Offer – Adult (from 18 years old) : 12,80
WEB offer – Children (4 to 17 years old included) : 8€.
*all conditions on our online ticketing service

Tickets to the Oceanographic Museum of Monaco
:
Adult (from 18 years old): 16€.
Student (valid card): 10€.
Children (4 to 17 years old included): 10€.
Disabled person (valid card): 7€.

Experience the Ocean in unlimited thanks to the Annual Pass for the price of only 2 tickets + 1€.
:
Annual Adult Pass (from 18 years old): 33€.
Annual Child Pass (4 to 17 years old included): 21€.
This personal pass is valid for one year from the date of issue, is non-transferable and gives you various advantages:
– unlimited access to the Oceanographic Museum, no need to check out
– your "Adult" guests (within the limit of 2 visitors) pay the "Child" rate
– you get a 10% discount at the Museum shop
For direct access to the Museum, buy your ticket online.
Discover all our prices but also the opening hours, the different means of access and all the necessary information for your visit by clicking on the button below
— Sous leur carapace, des vagues d'émotions
The Odyssey of Sea Turtles
Discover this new space totally dedicated to marine turtles and the epic of their journey between land and sea! You will not be able to remain insensitive to the threats that weigh on these friendly animals…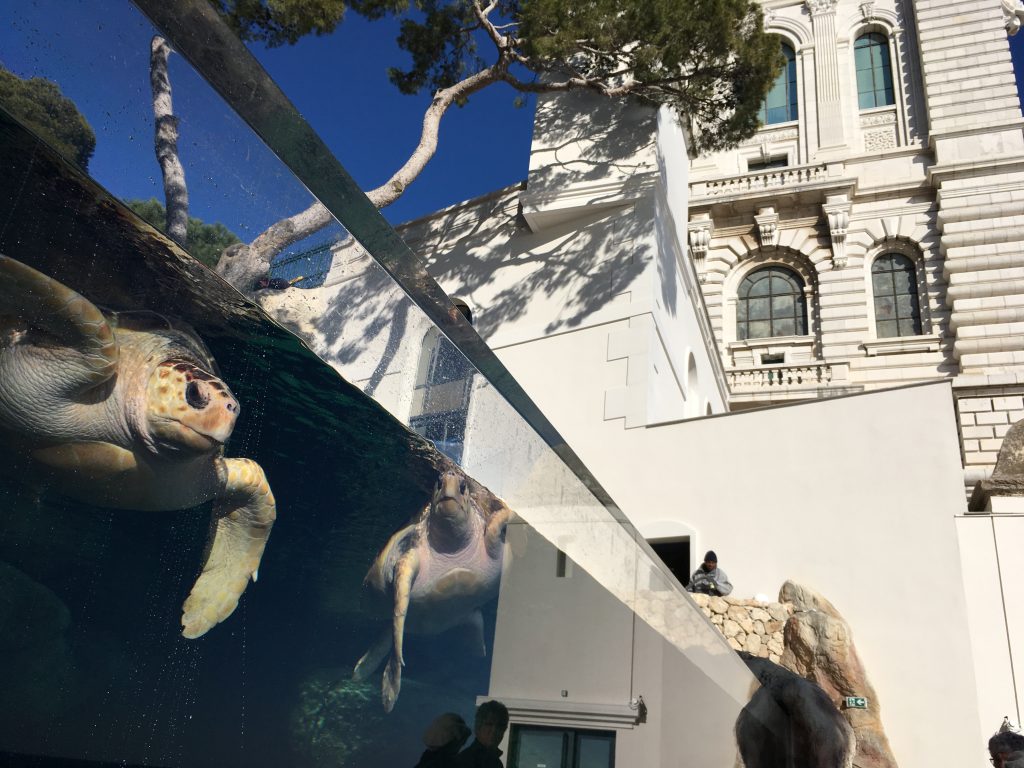 — A "sensational" experience
A 360° DIVE: COME AND TRY IT FOR YOURSELF!
Put on your virtual reality masks and dive into the Sulu Sea, in the Philippines, to equip turtles with GPS tags… Share poetic moments with enigmatic sperm whales, swim with Malpelo hammerhead sharks, put yourself in the shoes of scientists looking for extinct lizards… Treat yourself to a rewarding experience!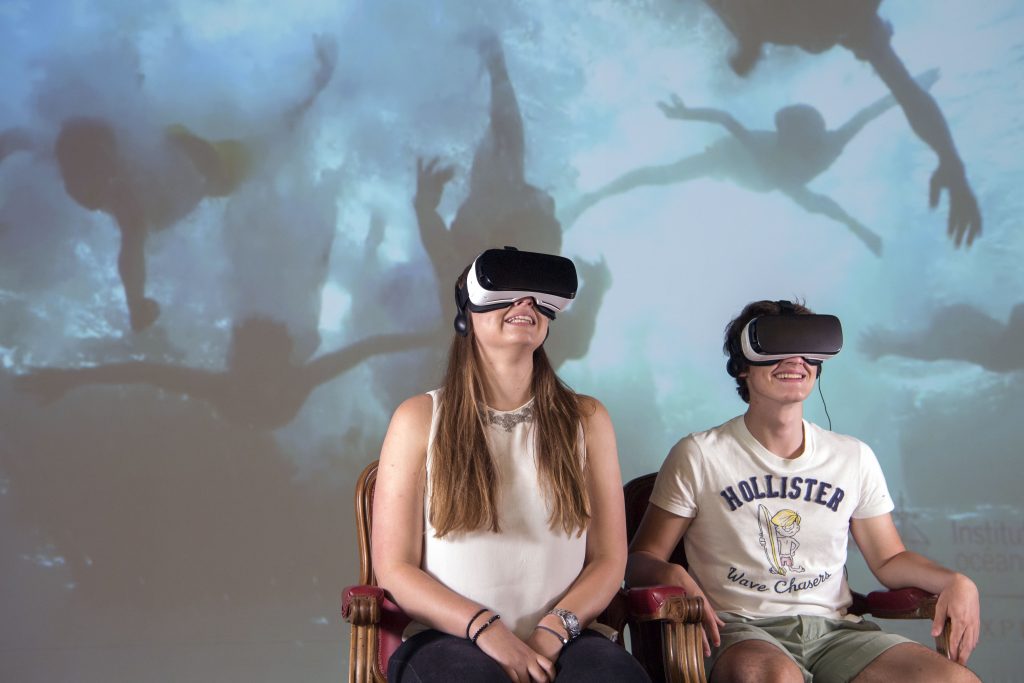 Frequently Asked Questions
No, even small dogs with carrier bags. Only guide dogs are allowed. We do not have a kennel, but there is one for your pet a few meters from the Museum.
Parents accompanying their children only.
Yes, there is a restaurant on the roof terrace of the Museum with a breathtaking view of the sea!