Questions about the Ocean
Discover a world tour of questions about the Ocean
No themes found
The Virtual Visit of the Museum
Discover the Museum from your living room! Thanks to a 360° high definition camera, discover the atmosphere of our sumptuous building!
On the first floor, enjoy the majesty of our rooms: Princess Alice Hall, Salon d'Honneur, Conference Room. On the second floor, explore the world's largest cabinet of curiosities dedicated to the ocean, Oceanomania, the interactive space Monaco and the Ocean and the Whale Room. On the top floor, enjoy the restaurant La Terrasse, the Turtle Island and the playground with your children.
In the depths of the Museum, grandiose aquariums of the Mediterranean and tropical seas await you, as well as the brand-new space L'Odyssée des Tortues Marines, partly outdoors.
Online coloring pages and games about the ocean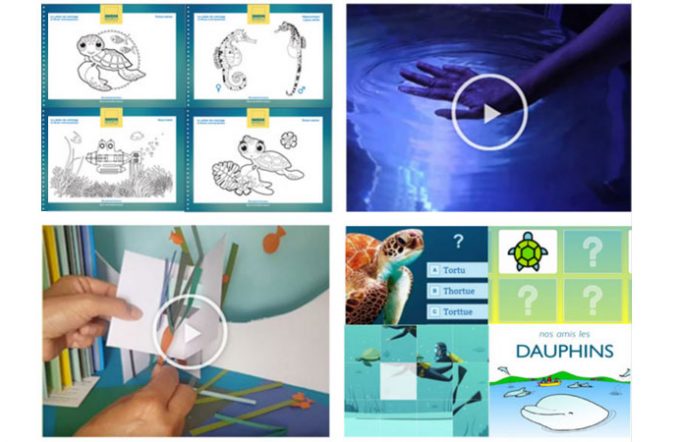 Make the oceans known, loved and protected