Dive into the Mediterranean
« The sea in the middle of the land": this is the meaning of the name Mediterranean, a sea almost entirely closed, wedged between three continents. Its geographical location, its isolation and its long history with man have made it fragile. Its waves beat the rocks a few dozen meters below the Museum. So close and so familiar, the Mediterranean Sea nevertheless holds many mysteries. The Museum's aquariums give it pride of place, for an unforgettable immersion among its marvellous species…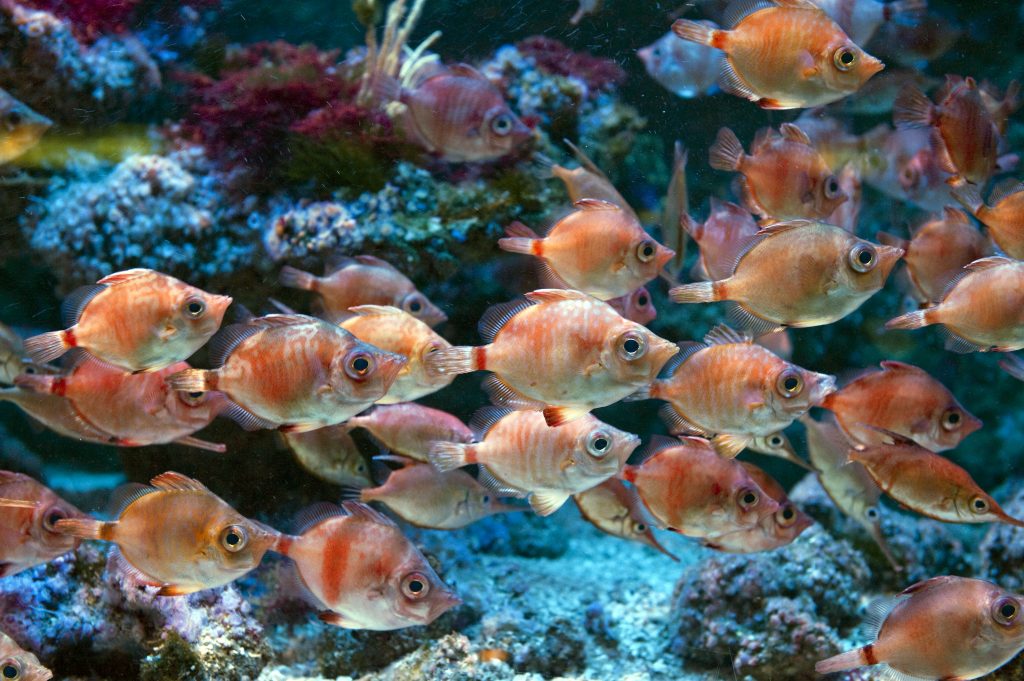 The Mediterranean occupies a special place in the Museum and in the hearts of many Europeans. Rich, bright and colourful, it is home to 7.5% of the world's marine fauna and 18% of its flora.
Without mask or tank, dive to discover its splendors in aquariums completely redesigned and modernized. Fun and educational, the tour is designed for all ages and is emotionally appealing.
A jewel box of unsuspected treasures, the Grande Bleue contains a rich, precious and fragile natural heritage.
To help us discover it and to make us aware of its protection, the Museum's pools contain 100 of the 650 species of fish living in the Mediterranean and more than 200 species of invertebrates.
From the posidonia meadow that emerges under the surface, to the coralligenous drop-off that plunges to the depths, all the striking and hidden beauty of this sea is revealed, in a bluish atmosphere that maintains the mystery.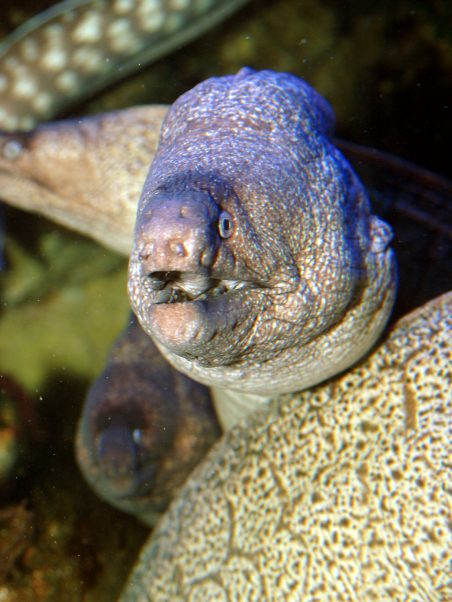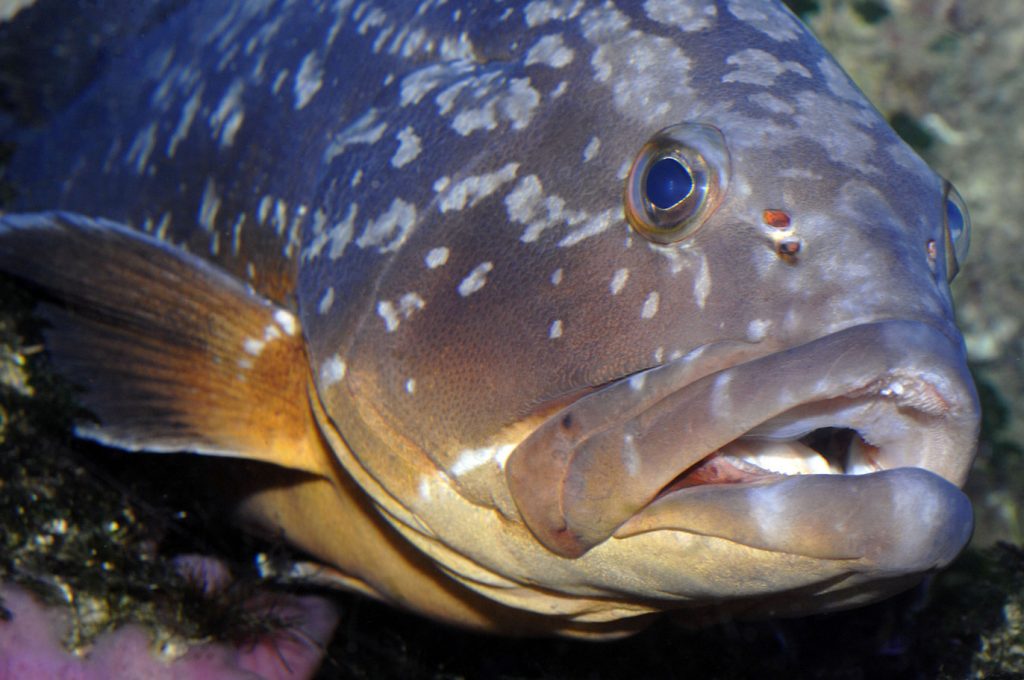 Groupers have always been the stars of the Aquarium. These large-eyed, placid and ever-curious fish fascinate visitors and the Aquarium's technicians have a special relationship with them.
Let's discover the brown grouper, this magnificent and emblematic fish.
This sea is full of mysteries. Some of them are revealed to us in the aquariums. Notably that some fish change sex during their life, or that the octopus instantly adopts the colors of its environment by mimicry.
The Mediterranean also has protected species such as the sea cicada, the large mother-of-pearl or the brown grouper. Finally, to reinforce the feeling of immersion, large photographs and imposing sculptures of marine animals are highlighted.
Dive into the Big Blue and get involved in its preservation!