The Shark Lagoon
enter the intimate world of predators
Experience this unforgettable experience in the giant aquarium of the Oceanographic Museum. Several representatives of these mythical predators await you. Meet them, beyond the myths, in a striking face-to-face encounter. And while you're waiting for your visit, check out the wealth of information the Oceanographic Institute has produced to raise awareness of shark conservation around the world…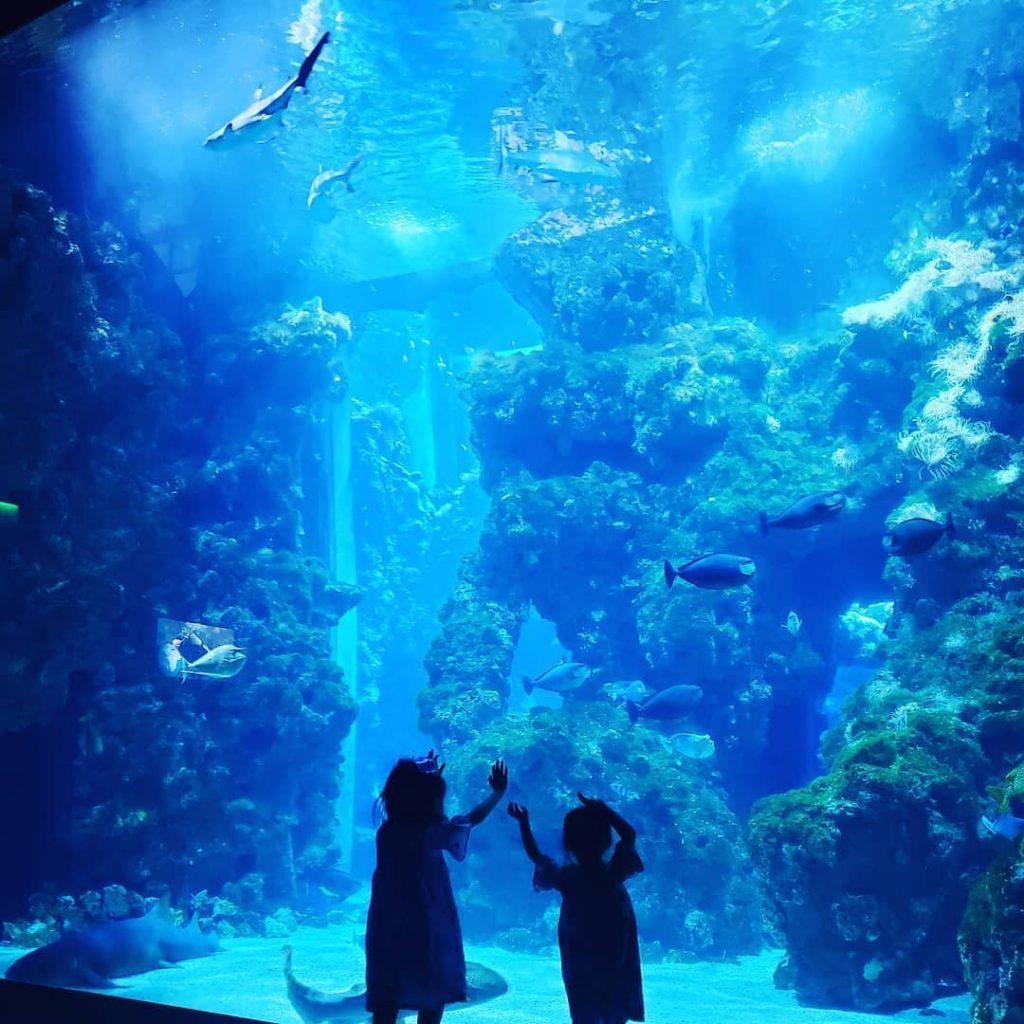 A GIANT PANORAMIC AQUARIUM
After the explosion of bright colors of the coral reef, the visit of the aquariums continues in a darker atmosphere. Time to get used to our eyes and, on the other side of the reef, we are suddenly confronted with a shark. Then two, then three… The show is captivating.
Facing us, supple and majestic, these lords of the seas evolve in a giant aquarium 6 meters deep, around which we can move and enjoy 4 different angles. It contains 450,000 litres of sea water and recreates the natural environment behind 30 cm thick glass.
Among the hundreds of species found on the planet, the sharks we can share here are human-sized: blacktip sharks (black spots cover the tip of their fins), grey reef sharks (from sustainable and certified fishing, they come from the Great Barrier Reef in Australia), nurse sharks (massive and rounded, they often rest during the day) and zebra sharks are samples of the great diversity of these species…
In this vast aquarium, each one occupies its own space: the blacktip sharks stay just under the surface, the grey sharks move a little deeper, while the nurse shark often stays on the sand. Nearby, a guitar ray, with its characteristic shape, seems to glance at us with its impressive eyes.
A UNIQUE ECOSYSTEM IN THE WORLD
We also discover with wonder a large hawksbill turtle – or tortoise, taken in by the Museum more than 20 years ago after a customs seizure.
She likes to rest in the nooks and crannies of this large tank, built in the year 2000, which reconstitutes the outer part of the coral reef.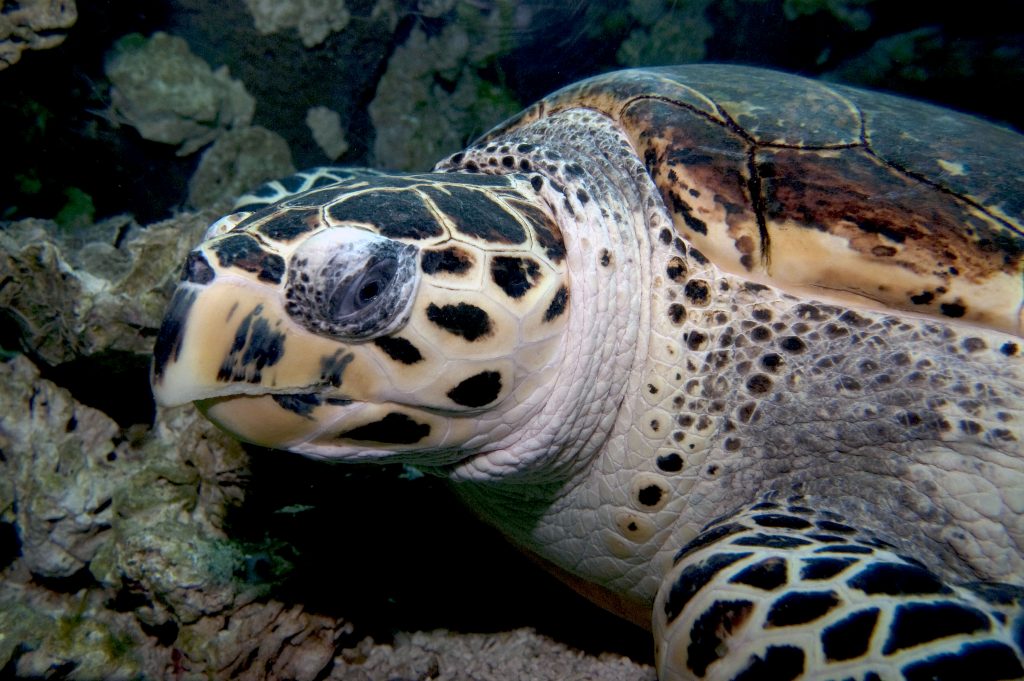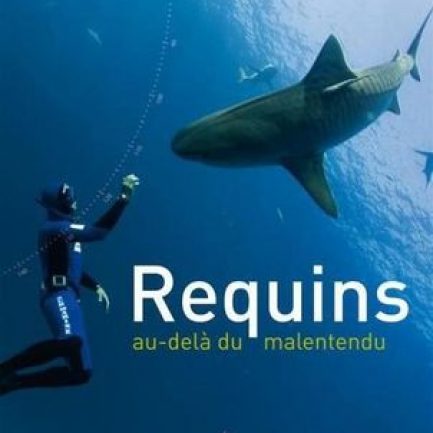 Discover our publications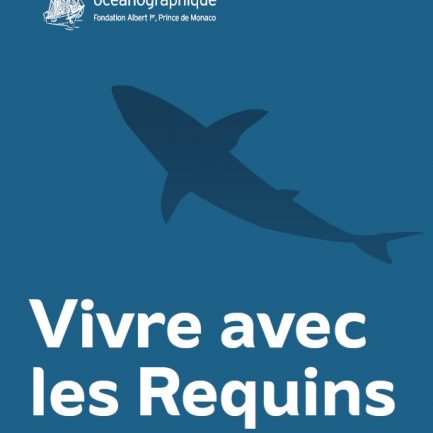 Motion graphic design video
Elsewhere in our aquariums...