ONE MORE REASON TO DISCOVER THE TERRACE
During your visit to the Museum, don't forget to visit the terrace. Firstly because it offers a breathtaking view of the Mediterranean and the mountains. Then, because it is possible to eat there while enjoying this 360° panorama. Finally, because some very special residents have taken up residence there. Look out for them: they are hiding in this 600 m2 space, sheltered by their "turtle bubble", a landscaped enclosure where these turtles permanently benefit from a favourable climate, with a temperature maintained at 25°C.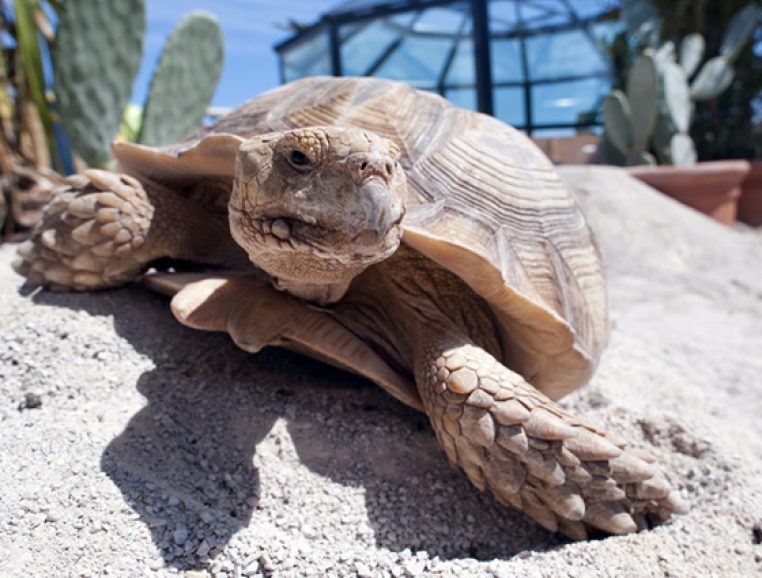 THE THIRD LARGEST SHELL IN THE WORLD!
Native to Mali, the ridged turtle is one of the 325 species of land or freshwater turtles found in the world (compared to only seven species of marine turtles).
In their natural environment, they are found throughout Sahelian Africa. It is the largest turtle in Africa and the third largest land turtle in the world. While the males can reach up to 80 cm in length and weigh around 100 kg as adults, the smaller females do not exceed 60 kg.
Despite their imposing size, these thousand-year-old reptiles are threatened with extinction today. Hence the need to raise public awareness of the vulnerability of this species and to encourage its protection.
turtles meet the youngest
Here again, the Museum's teams are helping to raise awareness of endangered species in order to better protect them. This awareness begins at an early age.
During the school holidays, for example, guides meet several times a day in front of the landscaped enclosure to present the way of life of the tortoises, their eating habits and to answer all the questions of children and adults.
Nearby, a play area has been set up for the youngest. They will find a set of about fifteen meters long representing the skeleton of a whale. While keeping an eye on them, the adults can enjoy the terrace lounge.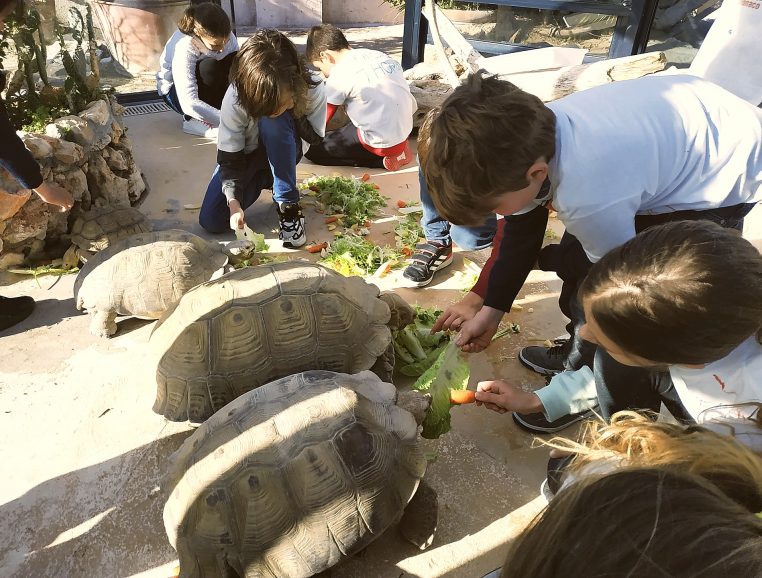 Useful information on Covid-19
Sanitary measures are put in place to ensure the smooth running of the event:
A distance of 1.5 meters is mandatory between each visitor.
From the age of 5, each visitor must wear a mask throughout their visit to the Museum. If you forget, you can buy them on the spot.
For everyone's well-being, wash your hands regularly. Dispensers of hydroalcoholic gel are at your disposal.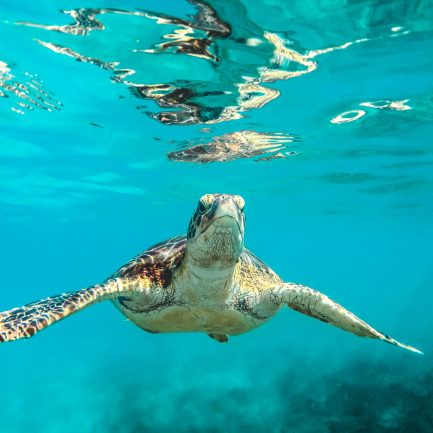 The Odyssey of Sea Turtles