Treasures from the depths
This is the nature of a treasure: it is carefully preserved, often out of sight.
The one in question here is largely made up of pieces from the exploration campaigns of Prince Albert I. Specialists and researchers have access to it, as well as visitors to the Museum, through exhibitions that revisit this precious collection.
When you admire a remarkable specimen in the Museum's display cases, you have no idea that you are looking at the tip of the iceberg.
In fact, several tens of thousands of objects lie in the historical collections.
Meticulously referenced, they sometimes resurface to be shown to the Museum's public.
Each visitor can then legitimately feel privileged. This incomparable resource, which testifies to the knowledge of the oceans acquired by man.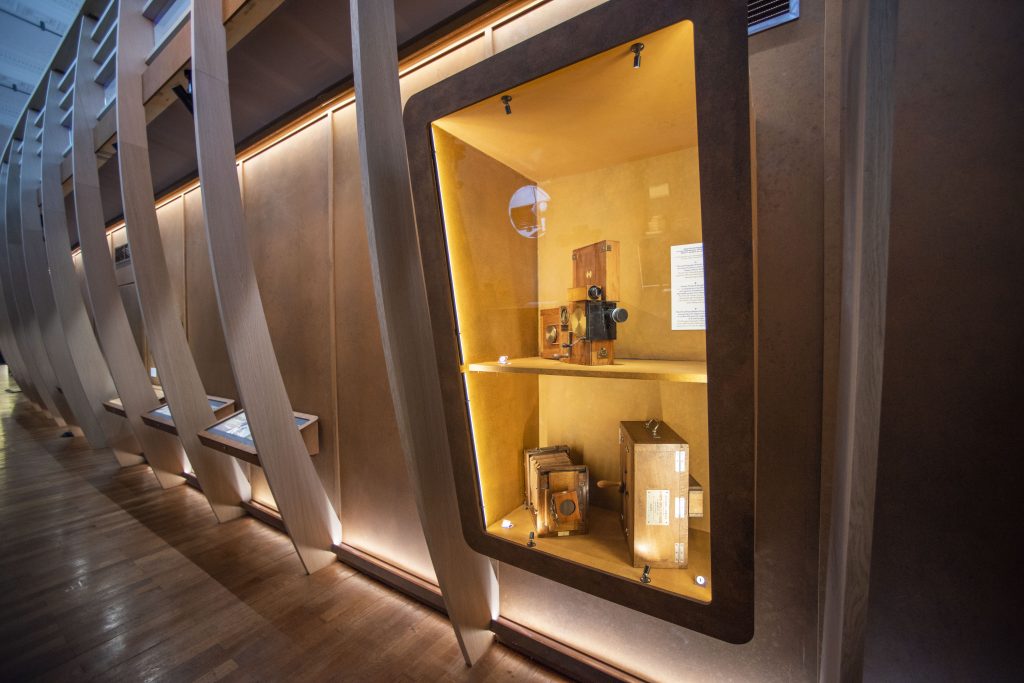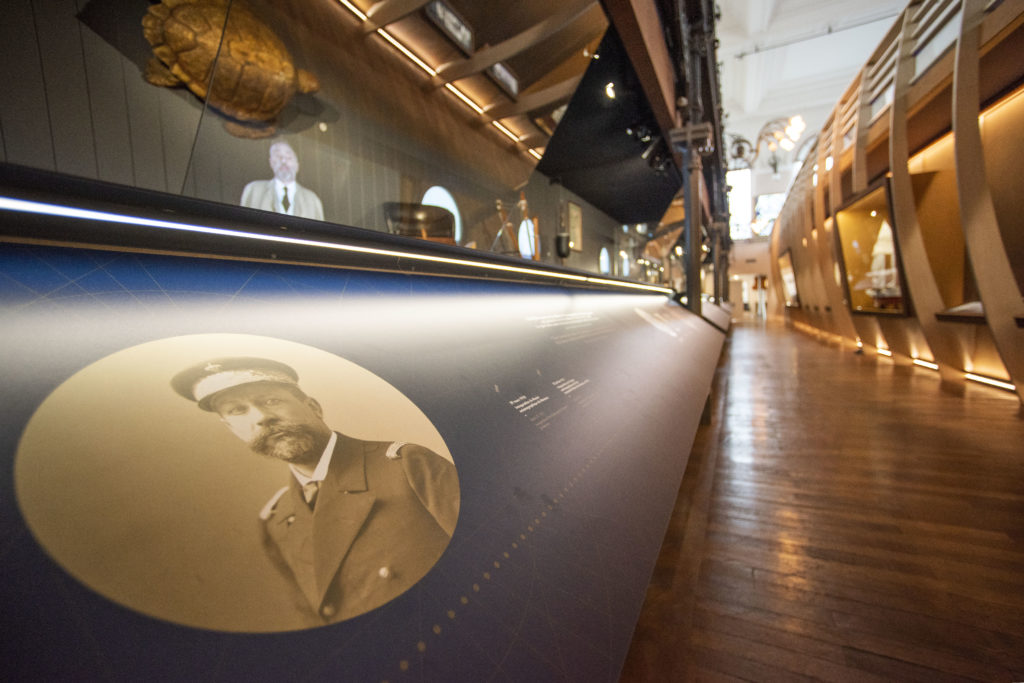 The exhibition rooms and storerooms of the Oceanographic Museum contain a priceless heritage.
The most important collection is that of natural history specimens: algae, plants, invertebrates, fish, reptiles, cetaceans, birds, fossils, rocks and seabeds.
Most of them were collected by Prince Albert I during his 28 oceanographic campaigns between 1885 and 1915, from the North Atlantic Ocean to the Arctic.
A context that adds a historical character to the scientific interest. Some specimens are the rare traces of extinct species.
This natural history collection, established by Prince Albert I, has been supplemented by various donations and acquisitions over the last hundred years.
Other famous expeditions have enriched this heritage collection, such as those of the Challenger, the Travailleur and the Talisman, the Pourquoi-Pas? and Scotia, and more recently, those of Calypso (1961-1982), the famous oceanographic ship of Captain Cousteau.
Other prestigious institutions such as the Museum National d'Histoire Naturelle de Paris or private collectors have contributed to this growth of the collections, like the thousands of shells and fossils collected by Edouard Claudon and acquired in 1909.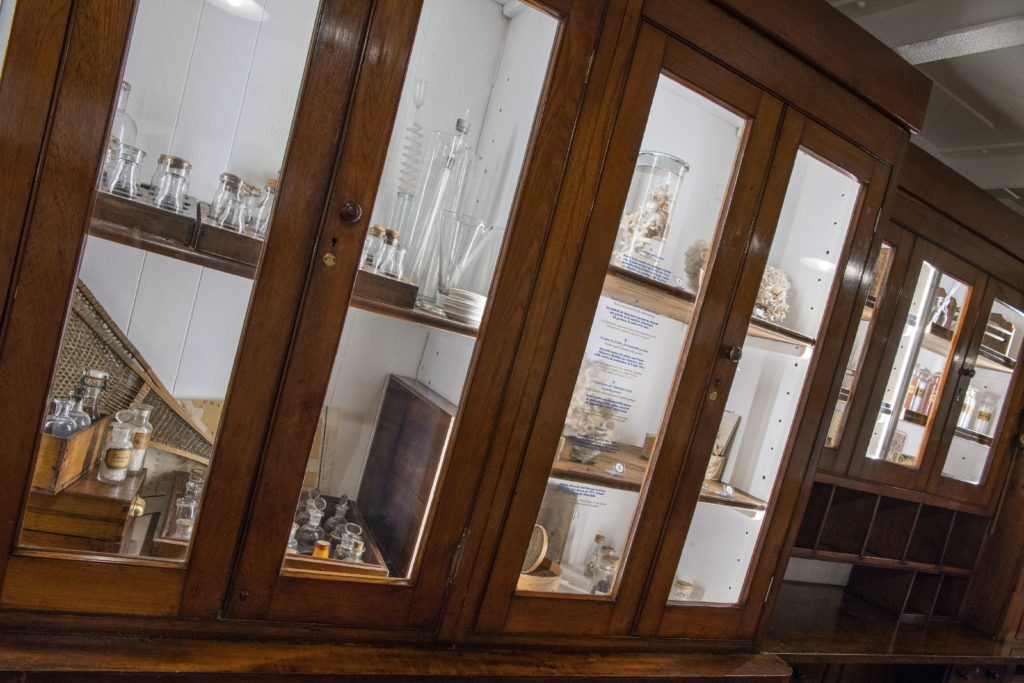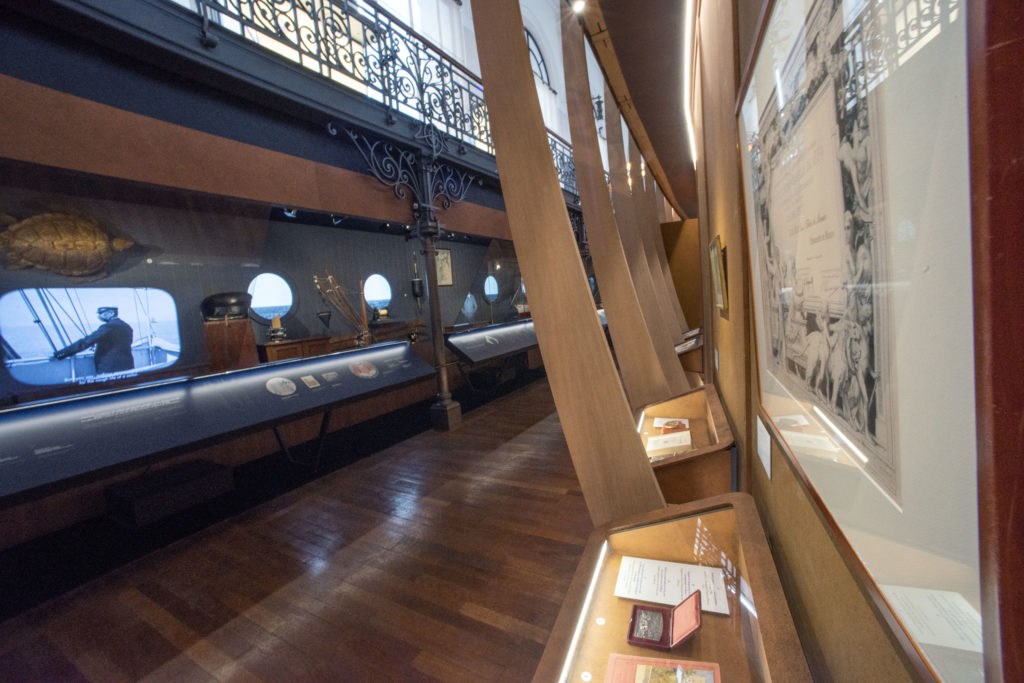 RESEARCHERS FROM ALL OVER THE WORLD
With several tens of thousands of items, this collection includes many "types", i.e. specimens from which the first description of a new species identified for the first time was established.
Every year, researchers from all over the world consult our collection, most often from a distance, and sometimes push open the doors of the Temple of the Sea. To support their work, they have access to the entire collection and refer to it for review and comparison.