Art and crafts inspired by the marine world
Man has often drawn on marine resources to express his creative genius. The result is remarkable handicrafts, intimately linked to the depths. The collections include many handicrafts and artistic pieces, secular and sacred, from all over the world and from all periods.
IN THE DNA OF THE MUSEUM​
Prince Albert I wanted to bring together art and science in one place. This sovereign will is expressed, inscribed in the DNA of the Oceanographic Museum, and is felt even in the decor of this sumptuous historic building.
If you keep your eyes open, you will be surprised to find lights, sculptures, illuminations and more generally decorative objects that evoke the marine world down to the smallest detail.
ART AT THE SERVICE OF SCIENCE
In addition to those adorning the building itself, the Museum has some 1500 pictorial works, from the 18th to the 21st century: paintings, drawings, prints… Scientific works or works of art in their own right, all of them allow us to take a wonderful journey through the history of oceanography.
This collection includes paintings made by artists hired by Prince Albert I of Monaco during his oceanographic campaigns. It has been enriched by works bequeathed by the Prince himself in his will, and by donations from personalities close to him.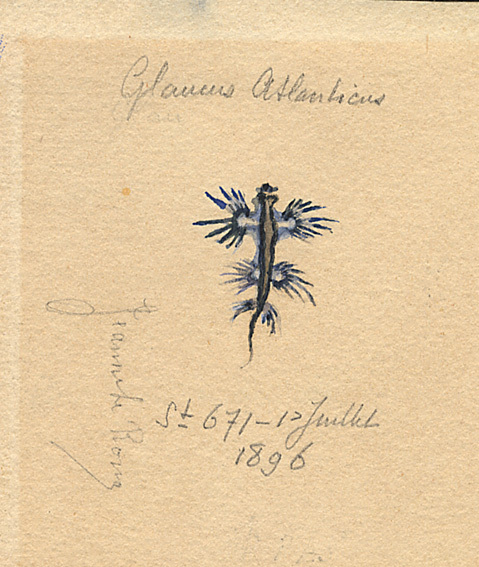 Since ancient times, the sea has played a role as a reservoir of materials for the ornamentation of women and men, such as mother-of-pearl and pearls, red coral, turtle shells, cetacean teeth, and many others. Many of Prince Albert I's contemporaries were part of this artistic movement called Art Nouveau, inspired mainly by the plant and animal world. Famous artists such as René Lalique, Edouard-Marcel Sandoz or Mathurin Méheut have offered works to be exhibited in the Temple of the Sea.
Another part of the Museum's collections is dedicated to the field of ethnography.
This part of the collection consists of utilitarian or ritual objects. There are sailor's pipes made from turbos, African statuettes of Yoruba twins decorated with cowries and chanks used in religious celebrations. Proof that in all cultures and civilizations, the sea plays an important role.